Food service for groups and sport events
National and international service

We are dedicated to the integral organization of the food service in sport events, VIP area, staff, public and competitors.
At Menusport we have a highly qualified and experienced human resources for the complete organization of the sport event, providing an efficient service so your event will be complete success.
We move all the technical and human equipment necessary for the development of the event.
We offer menues adapted to any activity, prepared by sports nutritionists to adjust it to the needs of each event, taking into account special diets and food intolerances.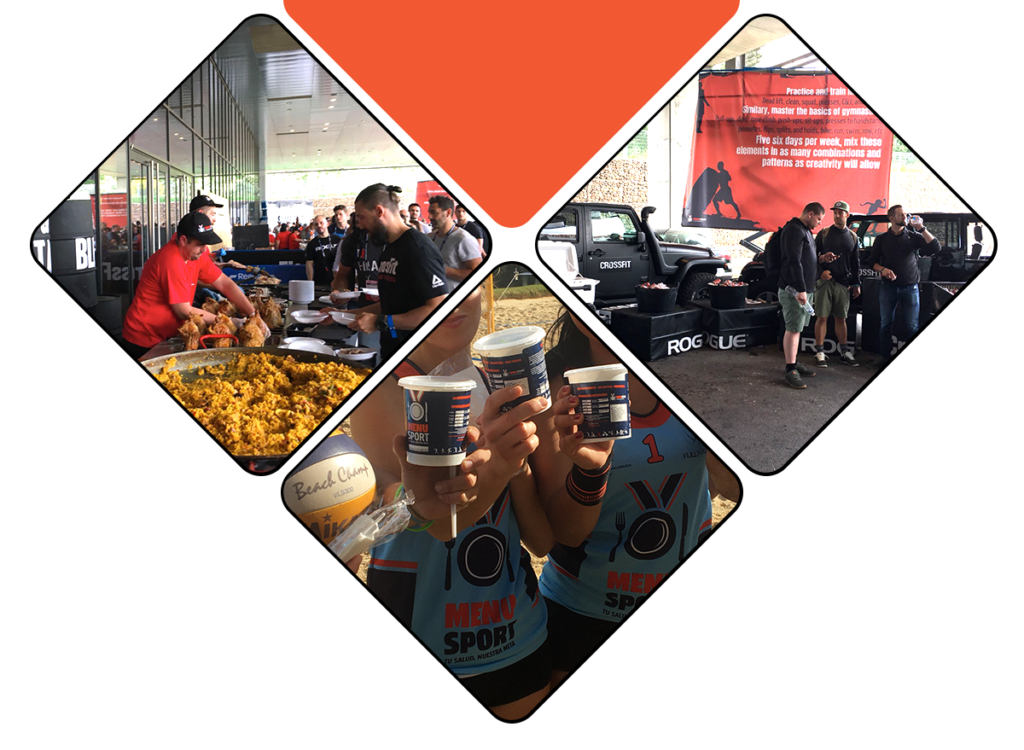 How to organize your event with Menusport?
We assess the needs and present a tailored proposal
If you are a sports event organizer, this will interest you...
Get in touch with Menusport and lead the sports event hiring our quality catering service tailored to the type of event being held.
Also, we will take care of organizing and setting up spaces for tournaments, gatherings, championships, game days, or any kind of sports competition.